Gluten-Free Vegan Cakes and Cupcakes
---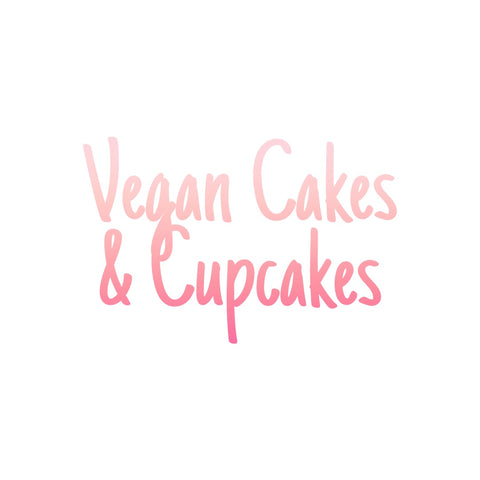 Cakes with vanilla frosting can be customized with your choice of frosting colors and wording. Please denote in the "notes" section when placing your order. Looking for a cake custom-made for your theme or special event? Click here to learn about custom cakes.
Most dairy-free and vegan cakes and cupcakes contain coconut milk and a soy-free vegan butter. 
My goal and specialty is to offer the most delectable gluten-free confections, but I do my best to accommodate those with additional dietary restrictions. All items are gluten-free, but some are also available in dairy-free and vegan. However, please keep in mind that, although smallwares are carefully and thoroughly cleaned before preparing these special orders, I do use shared smallwares with recipes containing dairy and eggs. Vegan and dairy-free items often contain coconut milk, almond oil and/or soy. Please inquire before placing an order if you have specific questions about these ingredients. 
What is the difference between dairy-free and vegan?
Dairy-free contains eggs, and may contain other animal products such as gelatin.
Vegan recipes contain no dairy, eggs or other animal products. 
Please be sure to select the option that meets your dietary/lifestyle needs and reach out with any questions before placing your order.
9"x 13" Quarter Sheet Double Layer Cakes serve 36 - 48
9" Round Double Layer Cakes serve 16 - 24
❤️PLEASE NOTE, THESE ITEMS ARE NOT AVAILABLE FOR SHIPPING. PLEASE CLICK HERE TO VIEW MY SHIPPABLE MENU.
Related Products
---